V PLAY MUSIC: SHARING A STAGE WITH THE GURDAS MAAN SAAB WAS AN OVERWHELMING EXPERIENCE
When it comes to live concerts and gigs, V Play Music, a.k.a Virender Kumar is one of the most popular names. He is a very talented musician, who has been known to cast magic by the strings of his guitar. He has shared the stage with amazing musical artists like Badshah, Aastha Gill and more. While talking to ETimes, in an exclusive interview, V Play Music spilled beans on his experience of working with the living legend of the Punjabi music world – Gurdas Maan.
The conversation started on the note – how did V Play Music meet Gurdas Maan Saab? The artist told us, "Someone from Gurdas Maan Ji's management team saw me performing live in a Badshah's concert and they really liked the work. Then they contacted me to play for a couple of Maan Saab's grand concerts, and then we started rehearsing and jamming with musicians. After all the practice, we had a setlist where we blended Maan Saab's folk songs with some western touches here and there."
We performed a couple of concerts in Mumbai and Delhi and also did a new year's bash (2019) shoot with Gurdas Maan Ji that telecasted on television.
Thereafter, V Play Music expressed his contentment of working with Gurdas Maan. He said, "It goes without saying that sharing a stage with the Gurdas Maan Saab was an overwhelming experience. It was something new and very inspiring because the whole team that Maan Saab has of musicians is a seasoned team I will say. These musicians have been working with Gurdas Saab right from his initial days.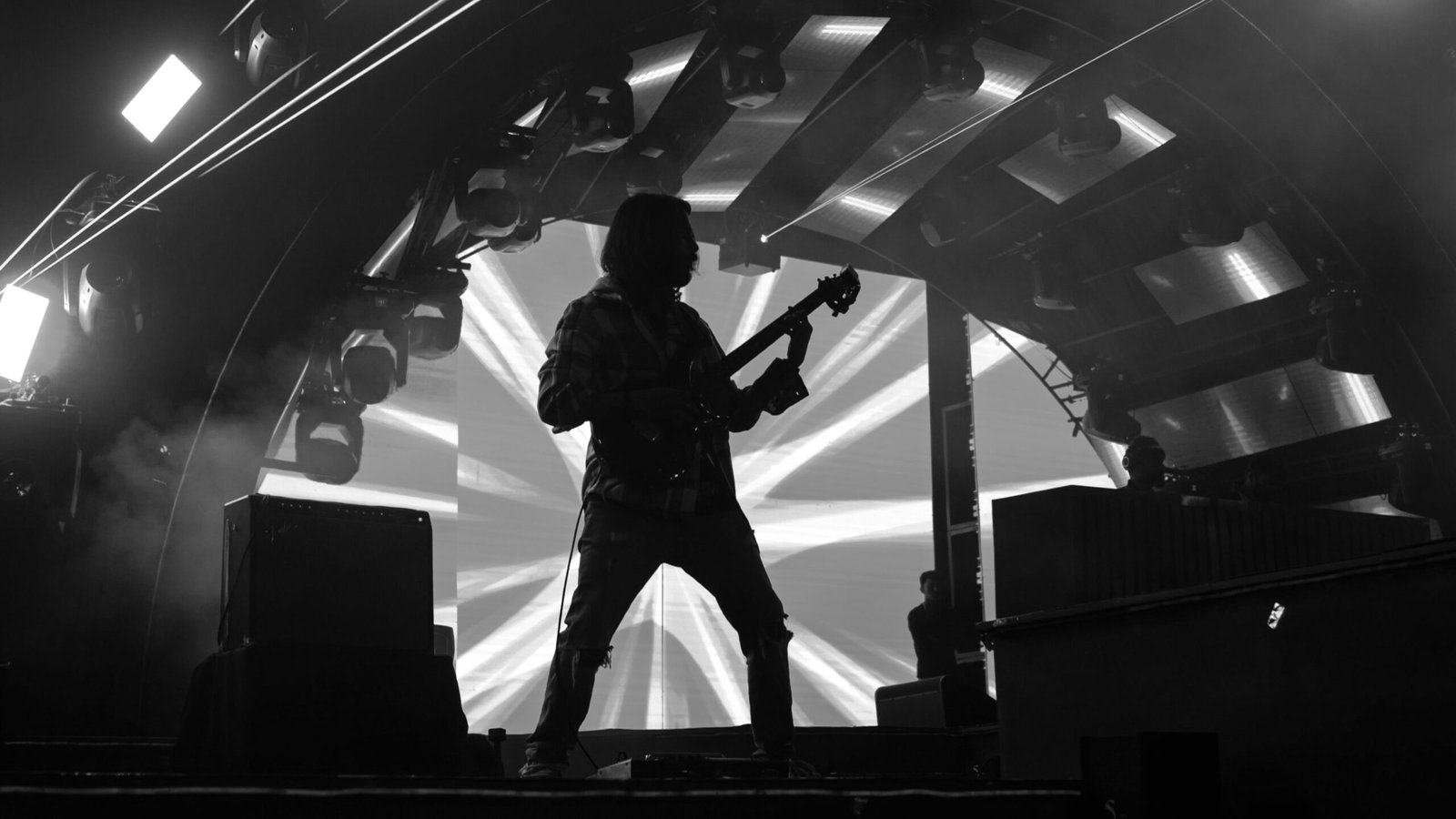 So blending with those really experienced musicians was a really great experience overall. The way they handle things in terms of musical aspects, and learnings that I got from them, not even just sharing the stage with Maan Saab was a dream come true moment for me but the musicians I spent time with, on stage and off stage were really amazing as well. he quoted. Besides playing guitars, V Play Music also produces music for his own singles. He has big plans for his upcoming projects. While spilling beans on the same, he mentioned – 
I am working on some couple of singles and of course a full-length album. There are some really crazy tours and festivals that are coming really soon as well.